Fitness
FluxFit is a new locally owned group fitness studio offering high-energy classes led by certified personal trainers, onsite childcare, Parent-and-Me Movement classes, and open gym hours. We are building more than a gym, but a community where we can all motive, inspire, and empower each other not only through our workouts, but also through various in studio and community events.
Promotion/Discount Join before the end of January and you will secure our lowest monthly rates for your lifetime as a member with us. Depending on the membership you choose to join with, that can save you up to $300/year!
JoyRide is Connecticut's cult-favorite to get your sweat on! Known for high-quality boutique indoor cycling classes that tone every muscle in your body while improving your state of mind, JoyRide also offers strength and resistance classes off-the-bike. Choose the Ridgefield studio for one-stop-JOY!
Promotion/Discount A special deal for Ridgefield Moms – 50% off a 5-pack of classes (a savings of $65!) Use promo code: RIDGEMOM19 to purchase.
Science-Backed Fitness Near You
For a science-backed, technology-tracked, coach-inspired group workout with personalized results, come into our Ridgefield or Danbury, CT Orangetheory Fitness studio today. Led by a personal trainer, this hour-long HIIT class incorporates cardio, indoor rowers, weight training blocks, and floor exercises designed to give you results from the inside out for a longer,
Promotion/Discount For January, ….Join in the month of January and receive one FREE In-Body Consultation! (Applies to Premier and Elite memberships only) Get ready to gear up for the 8 week Transformation Challenge beginning this January!
Fit Club, located in the center of Ridgefield, is a 12,000 square-foot hub for fitness and wellness. Our beautiful, light and airy space is newly renovated and transformed. It is the home of trainers, instructors and staff with a sincere commitment to our members. With our unrivaled level of service and choices, we want Fit Club to be the best part of your day.
Promotion/Discount  1 week free trial to any Ridgefield Mom
Ridgefield Running Company represents Constant Forward Motion. Our symbol, the triskelion is all about motion. The triskelion is a Celtic symbol which dates to Neolithic time that appears to have three legs that are in motion, representing movement and is believed to represent a tale of forward motion to reach life understanding.
Ridgefield Running Company believes that moving forward is paramount to a healthy self.  Movement creates a healthy, happy being and clarity of life perspective. These ideals come to life when you visit our store, meet our staff, join our training groups or participate in our community events.
Ridgefield Bicycle Company is a full repair service, sales and accessories retail store servicing Fairfield County and Northern Westchester. The biggest resource at the shop is their people. Jacqui, Sean, Adam, Tony, Ken, Paul & Jim each bring something special to the character of the shop.  Come in and see for yourself.
Spiritual Wellness & Self Care 
The Angel Cooperative is a unique lifestyle boutique.  Their mission is to be purveyors of positivity (POP), offering one stop shopping for the home, body and soul. Come explore products that create a sense of harmony and balance.  From crystals to clothing, love and positivity abounds in the space.  Partners Laura Ancona and Christy Abate have created a store that embodies positive energy with a wide variety of merchandise and services which reflect that mission.
Tusk & Cup situated next door to Angel Cooperative in Branchville, best known for their uplifting beverages & treats is the perfect drop in destination or meeting point for a rest & re-charge! You have surely seen the large elephant standing tall on the rooftop which is a symbol of wisdom, power, loyalty, intelligence, and strength.  Elephant figurines placed on shelves or by doorways are said to ensure longevity and luck.   Not to mention, elephants never forget!
So…remember to go see them  for an UNFORGETTABLE new traditional Italian cafe experience & stock up on the wide selection of both tea & coffee!
Ridgefield Kempo has recently undergone a large renovation which now more than doubles the studio size with two open dojo's, the addition of more classes including Kempo Kickboxing which will have childcare on select days, Sparring, Brazilian Jiu-Jitsu, and belt ranked classes. Stop in to check out the transformation! See you in the mats in 2020!
Enlighten is an infrared sauna studio and wellness boutique located in Bethel, CT. The mission is to create and promote better health and wellbeing. The studio features three, private sauna rooms that feature Sunlighten full spectrum saunas. They offer two types of sessions, one standard (50 min) and one express (25min). Each sauna is equipped with a customizable tablet that fits your needs.
When every minute of "me time" is precious, make it the best with an ab cbd massage, manicure and pedicure  … the luxurious full body massage, manicure or pedicure you need and all of the attention to comfort you expect at ab, plus the skin benefits of cbd … and for a limited time 20% off two or more cbd products by lab to beauty at the adam broderick salon & spa in ridgefield and southbury
Healthy Eats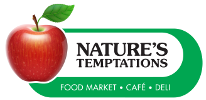 Nature's Temptations is a Natural Food Market • Juice Bar • Café & Deli that promotes health and wellness in our local community and is committed to providing you the highest-quality organic foods and natural products available. We support local causes that contribute to the betterment of the environment and community. We will strive to create an exceptional customer experience and to make the world a better place.